The Princess Taghrid Institute for Development And Training (PTI) was established to enable, rehabilitate and empower orphaned and abandoned girls after the age of 18. When integrated into the local community it was found that our girls were discriminated against, labeled, and rejected. This lead PTI to launch a program aimed at providing full care for orphans between the age of 18-24 to include social, psychological and academic support to help integrate them into the society. This program is called the "After Care" program and it was launched by the instructions and support of His Majesty King Abdallah the second in collaboration with the Ministry of Social Development and it is the first of its kind in the region. His Majesty fully sponsored a building fully equipped with fully furnished apartments, a centre for psychological support and halls for various other services provided by the program. In addition to supporting the girls the program focuses on changing the community view of the girls through carrying out various awareness campaigns and collaborating with the private sector to urge the community to accept and support these girls in order to ensure security, stability and a decent living for them.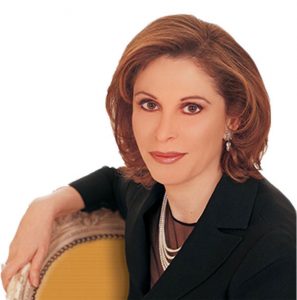 Through the various work of PTI, especially with a focus on the empowerment and training of women, PTI expanded its scope of work to include women of all ages across the Kingdom with a focus on rural women in the areas that are considered Poverty pockets in Jordan. This took the shape of empowerment sessions, training sessions, productive project opportunities, providing them with job opportunities, or supporting their home-based businesses to help them grow their business and connect them to the markets both locally and internationally.
Our Vision
Our vision is to enable a new generation of youth that is responsible, productive and open minded to provide them with the highest quality of life despite their background and their previous experiences in life. We work to continue to be a specialized, productive, nontraditional institute that aims to produce the most ethical high quality traditional products through empowering women across the Kingdom to achieve and provide platforms to sell and market local produce.
Our Mission
We worked hard to build a professional training institute that helps our trainees discover their capabilities and aspire for greatness. We focus on giving a chance for women and youth that come from underprivileged backgrounds by providing them with the essential training, knowledge, experience and opportunities to become productive members in their communities. In addition to the various communication and technical professional training we provide, we ensure the provision of job opportunities both within the various productive projects of PTI that work toward the sustainability of our institute and through the various collaborations with the private and public sectors in our society. Most importantly we support all entrepreneurial projects for youth and women lead home based businesses through our Dar Ne'meh outlets.